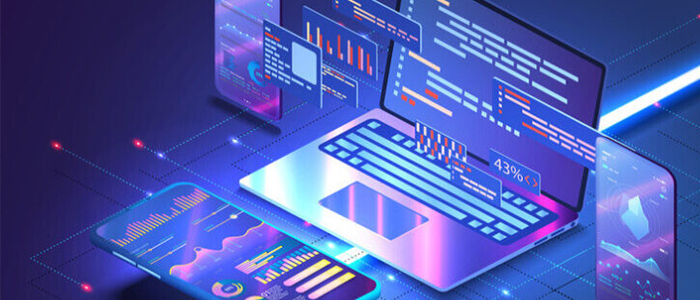 In this era of constant product evolution and competitive pressure, quality assurance and testing can often fall by the wayside. However, customer expectations are growing than ever in software development, testing has become even more essential to meet their expectations. Software Testing must evolve to keep up with changing software development requirements and that should involve adopting new approaches.
More and more areas of testing to be performed as software technology advances, Better software testing along with development cycle helps in increasing quality of the software and decreases testing time. In each step of software development process, testing is regulated to counter check its functionality at particular level, and to determine if all features are working as affirmed, or to look for any short term or long term flaws that may arise.
Listed here are some emerging trends and challenges in testing and quality assurance which is going to be advantageous…..
Trends in Software Testing Solutions
Transformation of Software Testing Landscape – to a more service driven test management process.
Development in SoLoMo (Social Media, Localization, and Mobility) leads to increase focus on security and reliability of software applications.
Testing in the Agile Development Environment and Testing in Production.
Rapid growth in Mobile testing.
Cloud-based, Context-driven, and Crowdsourced Software testing.
Challenges in software Testing Solutions
Which tests to execute first?
High coverage achievement and measurement.
Side effects of bug curves.
Regression testing.
Trying to hit a moving target.
To cope with attrition
Testers focusing on finding easy bugs
Need any assistance and to know more about our software testing services feel free to contact us
Outsourcing, fundamentally means involving into assigning/requesting a business process get done from one company to another, or can be to a freelancer at sometimes. Outsourcing can be differentiated into domestic & international outsourcing, i.e. onshore & offshore outsourcing. Lot of efforts based on trial and error method can be seen before outsourcing the tasks. Outsourcing can be done for various requirements like products, services, business process, virtual monitoring, and more. Software testing outsourcing provides more opportunities to both vendor & donor from cost, time, mutual partnerships, future bonding, etc.
Pros of Software Testing Outsourcing
Skills: Basically, developing a software takes a lot of focus & observation. Testing the developed software requires more aggressiveness & skill set for the QA check. Outsourcing the software testing process helps to find new skill sets that can be utilized for future purposes.
Cost Effective: Compared to the high expenses for in-house & relevant activities, outsourcing software testing keeps the company's wallet out of draining.
Monitoring: In common, a task given to an unknown person will be monitored more than assigned to a nearby/known person. Same way, an outsourced task will be monitored with high focus.
Expertise & Experience: Expertise is implementing the skill at right place & properly delivering the assigned task. Outsourcing software testing to an experienced will help avoid lack of time management.
Cons of Software Testing Outsourcing
Inter linking: The most common issue that arises in outsourcing is getting the demo/workflow path. Few aspects may not be seen available from both vendors & donors due to minor problems. These can be rectified easily with proper co-ordination & communication.
Frequency in Delivery: Timely delivery of projects to the customer increases the goodwill of the company always that results in possibility of getting new deals or references. Setting a deadline to the outsourced company depends on both vendor & donor.
Lack of Focus: Observation is vitally important while outsourcing for software testing. This is the process that defines the quality & reputation of the brand across its clients.
Ground of Competition: Outsourcing indirectly means running out of time or resource for the vendor. The process of Software testing outsourcing involves keen observation on competitors to avoid the gateway for them to take away our clients.
we take utmost care for outsourced software testing services. We ensure proper delivery with client delight. Get to know more on our Software Testing Outsourcing Services experience – Contact Us
Websites, web apps and desktop applications form an important component of businesses today. Increasing demands for quality and pressures to go on time-to-market and cost are some of the key drivers of test automation. Further, to achieve uncompromising software quality in Agile and DevOps development environments, testing to be done at a rapid pace and efficiency improve. This causes Test Automation imperative for Businesses.
In today's time, many organizations opt to outsource their test automation services to an external company. Open Source Solutions have high appeal in the IT community, and we continue to see Selenium rise in popularity. Our Selenium Testing experts have helped global enterprises to deliver flawless performance to their users.
Selenium Test Automation
Every time the application undergoes major changes, you need to schedule test script maintenance so as to improve its scope & coverage. We offer a wide range of Selenium automated testing services, which increases the  effectiveness, efficiency and coverage of the application. And we implement the structural and maintainable framework architecture for the application to implement the CI/CD process more effectively. Such as Selenium automated testing, automation framework creation, integration with test management tools, etc. helps you realize your quality vision.
Types of Selenium Testing Framework we Implement
Data-driven framework
Modular testing framework
Keyword Driven Testing Framework
Hybrid Testing Framework
Behavior Driven Development Testing Framework
By keeping client's requirement in mind we offer Selenium Test Automation services on Selenium RC / Selenium WebDriver or Selenium IDE itself depending on the complexity and amount of test cases with focus on maintenance of test scripts and continuous improvement to regression test suite. We do Selenium Test Automation using the programming language of your choice (Java, PHP, C#, Ruby, Perl, Python).
Benefits of Outsourcing Selenium Test Automation Services
Re-usability of code saves time & efforts
Provide effective reporting of automated test execution results
Selenium provides support across multiple browsers, operating system
Ensure the process is consistent, reliable and maintainable with proof of concept
Integration with many plug-ins and supplementary tools to manage logging and reporting
Better insights of test coverage than manual testing & helps the developer to fix the bug easily
Actually, our software testers will unburden your development team from the extra burden, and let them engage in more productive tasks that would vastly improve the overall robustness, stability, and quality of your software. We can implement Selenium automated testing solutions for you to meet your timelines, budget and quality goals.
To Outsource Selenium Test Automation services and shorten your software automation testing cycles by multiple folds, take the wide advantages of our expert & dedicated automation testing services team in India with time-to-market strategy and competitive pricing. Post your requirements here to get Free Quote & Free Pilot.