In a digital world, hackers have become a big threat and obviously to mobile app security as they are active in existing networks. A recent study estimates that 1 out of 36 mobile phones have got an app facing a high risk threat. Data analysed has pointed out that over 71% of fraudulent transactions have been detected from mobile apps, when compared to web applications.
Consider threats and vulnerabilities seriously
Mobile developers have to consider these aspects in security so as to avert threats to the users' personal information and data. They need to be cautious to include the security protocols as required when building the app, to face the increasing threats of hackers and vulnerabilities.
About Mobile App security
Mobile app security means securing the mobile application from external threat such as hackers or fraudsters, spyware, malware or phishing and other digital breaches, or vulnerabilities, affecting personal and financial information of app users and owners.
Statistics reveal that over 13 million devices have been affected by malware because of an app's weakness and unwillingness of those app owners not keen in securing the app for its users. A vulnerable app can result in damaging the brand image of the product or company.
Be specific in your app idea
Set the top priorities and focus on growth before to set out to build upon your mobile app idea. Give clear instructions to developers on how to reach your goals and targets, whatever type of platform or framework you may adopt for your mobile application.
Security Loopholes
A well-planned approach to functionality, working on a seamless interface, is what is expected of mobile apps by end-users. So, to prevent security threats found on the servers and networks, anti-virus applications have been designed and used. All these facts have to be considered while building the  mobile app on a chosen platform to plug security lapses.
Mobile App Security threat deterrence
Authentication checks Many developers use the same password for many apps. If such a password is hacked, it could be a big threat to overall security. So multi-factor authentication becomes necessary, such as, bio-metric scan, SMS code or even a security question for permitting access.
Proper encryption Due to lack of proper encryption of the code, the data and information can be tracked, which has to be tackled with proper encryption to avoid code theft, ID theft, privacy violations and other vulnerabilities. Hackers will be able to use malware, access the data and create problems.
Prevent Reverse Engineering The threat of reverse engineering is it exposes the app to hackers. A convincing fake app which is a replica of another authentic app is developed with malicious intent of infecting malware, generating revenue and pilfering information. Reverse engineering will reveal the metadata provided in code meant for debugging, but can help the hacker find how the app functions at back-end, then expose the encryption and the source code and maybe more. Obfuscate the code to present reverse engineering.
Malicious Code injection User generated content can be a potential threat, such as, forms and comments filled in by the user. For example, a hacker can input lines of JavaScript into a login form and then get access to private information surreptitiously.
Data Storage Vulnerabilities Another threat is insecure data storage of apps and devices. Many applications can store data in the form of cookies in the SQL database, which is not secure as a cunning hacker can access it secretly. Proper procedures must be laid by developers to handle the app's cache which holds the data, images and other information.
As the popularity of mobile apps keeps growing globally, it is also becoming increasingly the target of hackers and cyber criminals. Mobile app security is surely of great importance in the days to come. To know more about how we can serve you leave us an enquiry. Our software testing team will get in touch with you as soon as possible.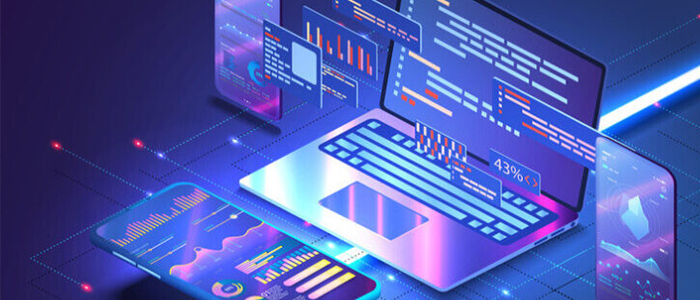 In this era of constant product evolution and competitive pressure, quality assurance and testing can often fall by the wayside. However, customer expectations are growing than ever in software development, testing has become even more essential to meet their expectations. Software Testing must evolve to keep up with changing software development requirements and that should involve adopting new approaches.
More and more areas of testing to be performed as software technology advances, Better software testing along with development cycle helps in increasing quality of the software and decreases testing time. In each step of software development process, testing is regulated to counter check its functionality at particular level, and to determine if all features are working as affirmed, or to look for any short term or long term flaws that may arise.
Listed here are some emerging trends and challenges in testing and quality assurance which is going to be advantageous…..
Trends in Software Testing Solutions
Transformation of Software Testing Landscape – to a more service driven test management process.
Development in SoLoMo (Social Media, Localization, and Mobility) leads to increase focus on security and reliability of software applications.
Testing in the Agile Development Environment and Testing in Production.
Rapid growth in Mobile testing.
Cloud-based, Context-driven, and Crowdsourced Software testing.
Challenges in software Testing Solutions
Which tests to execute first?
High coverage achievement and measurement.
Side effects of bug curves.
Regression testing.
Trying to hit a moving target.
To cope with attrition
Testers focusing on finding easy bugs
Need any assistance and to know more about our software testing services feel free to contact us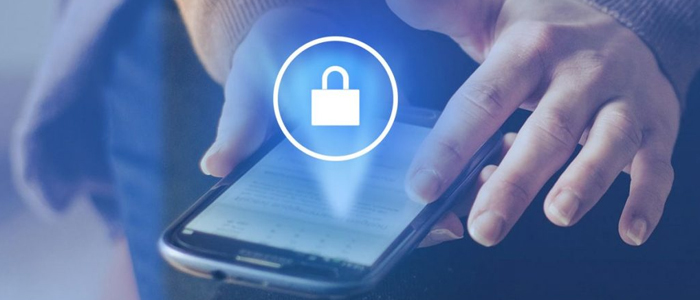 Web and mobile apps let us do almost everything online and with the increasing popularity of mobile smart devices, it has penetrated our lives changing even our lifestyle. However, apps need to be secured as the growing threat of cybercrime looms large. Security is important in today's word as there is the growing threat of hackers accessing the app to exploit the user's personal files in real-time. So, the practice of safeguarding high value applications and the user's digital identity from fraudulent attacks in all ways is high priority.
Threats and vulnerabilities affect the application's performance
A breach in application's security not only gives access to data, like banking info, personal data, current location, in the case of mobile apps and much more. By securing the app you enable users to protect their private and confidential data protecting them from malware and virus attacks as well as from lawsuits of unprotected systems.
This is why you have to make app security a priority during the development and testing phases and even during the planning stage. This is for protecting customers and organisations from data theft, interruption of business continuity, or any other harm resulting from cybercrime. Security testing of applications is the process of analysing and testing and reporting the security level or status of a web application. Web developers and security administrators do it to measure the security strength of the application using manual and automated security testing techniques and testing software.
Testing the App Using Burp Suit
Our software testing team uses Burp Suite for testing such applications. This is an integrated platform or graphical tool for performing security testing of web applications. From initial analysis and mapping of an application's attack surface, right through to finding security vulnerabilities, this tool works seamlessly together to support the entire testing process.
What lies at the heart of an application is authentication, which is protection against malicious attack. It acts as the front line defence against unauthorised access to stop the attacker from gaining control of the application and its functionality, and prevent extracting the data within. Rely on robust authentication as none of the other core security mechanisms can be effective.
The software testing team has the right experience and expertise to deliver. We'll help you build the right application and test it too for your business or service or any other app idea. This website will help you know more about our software testing capabilities. Otherwise, you can also leave an enquiry with us and we will get in touch with you as soon as possible.